Unless you've been living under a rock, you've probably heard of Oracle. Despite once being the default software provider for businesses, many organisations are now seeking to migrate their data to one of the leading cloud providers (such as Google Cloud) to enable advanced technical capabilities and agility.
In 2020, Gartner compared 16 vendors to provide a comprehensive view of the cloud database market and named Google Cloud a Leader in the Magic Quadrant for Cloud Database Management Systems.
But what makes Google Cloud a front-runner for organisations looking to move their database to the Cloud and ultimately decommission their legacy systems long-term?
Here are some of the most compelling reasons to migrate your Oracle database to GCP.
1. Reduce TCO and unlock 78% in cost savings 
Migrating your Oracle database to Google Cloud enables you to dramatically reduce your business' TCO (Total Cost of Ownership) across hardware, software, and maintenance costs. In fact, moving your Oracle workloads to GCP could allow you to unlock an incredible 78% in cost savings long-term (ESG, Economic Value Audit).
In the shorter-term, you'll be able to save on renewal costs, which – depending on the size of your business – could be to the tune of millions of pounds. When you're in a position to start moving away from some of your legacy infrastructure and applications, your support team will shrink, allowing you to realise immediate cost savings.
Customer Story: Property Management Company
We helped a property management company migrate its on-premise Oracle data warehouse solution to Google Cloud. The business has unlocked a massive 76% in cost savings across infrastructure and operations – reducing its $4M costs to $990K across four years.
With Appsbroker's help, migrating your Oracle data warehouse to Google Cloud could enable you to realise cost savings and ROI in as little as three months – depending on how much you have to move. See our 'T-shirt' sized packages for Oracle data migrations below.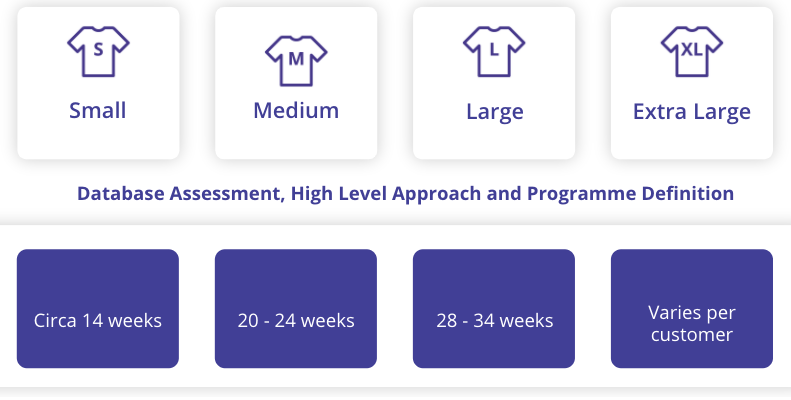 It goes without saying that the more you invest in your cloud platform, the more value you'll gain as a result. With Google Cloud, it's easy to attribute costs directly to value, helping you to improve long-term decision-making.
Download our free eBook, 'How to Assess Your On-Premise vs Cloud Costs' to discover the key considerations you need to make when planning your move to the Cloud.

2. Unleash scalability and agility for growing businesses
If you're a growing organisation with mission-critical applications, you need reliable databases that scale with you. Google Cloud databases are backed by stringent SLAs to protect your bread and butter applications and ensure high levels of availability at scale.
If you're reading this article, it's likely you're either a) being held back by your current infrastructure or license (even if your business operations are running ok for now), or b) already struggling. Any new initiatives or projects are likely to require a substantial investment to get off the ground and carry their own risks. In most cases, it's probably not worth the cost or headache.
As a Google Cloud Partner, we're fully elastic and can help you grow and scale without interrupting your day to day activities – risk-free. We can also help you expand your data capabilities and operate more efficiently in the Cloud using automation, modern tooling, and principles such as Infrastructure as Code (IaC) and CI/CD pipelining, enabling you to release software faster.
Not only can you explore new data use cases without the hefty investment, but risk is also reduced as Google Cloud Platform is controlled in code with automated testing and release cycles. As more internal requests come to fruition, momentum will build, resulting in greater agility, more engaged employees, and happier customers.
Related Read: Google Cloud vs AWS: Key Differentiators You Need to Know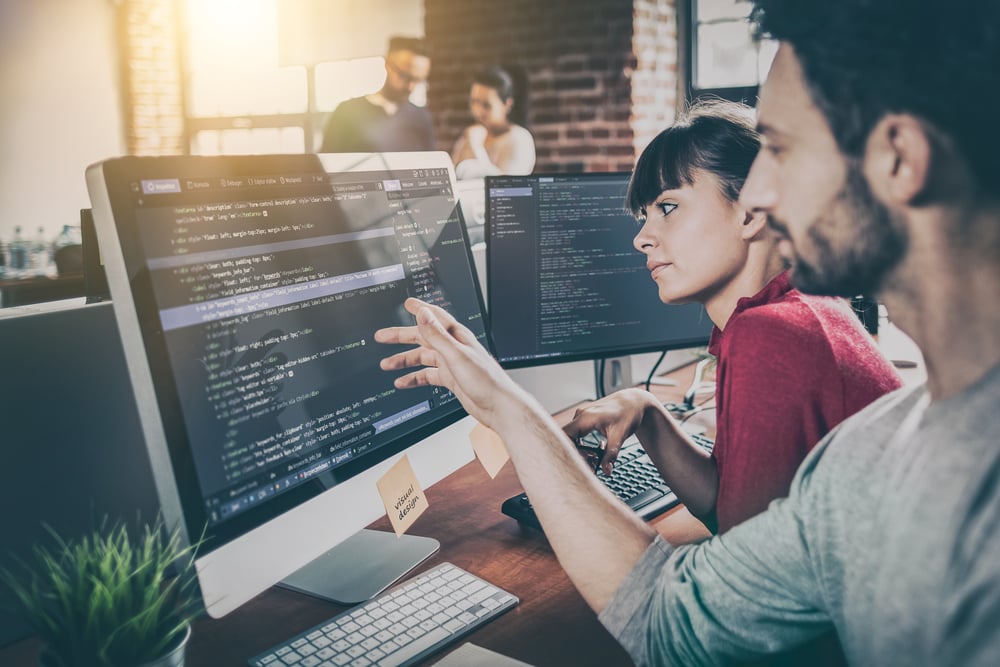 3. Unlock advanced capabilities with no vendor lock-in
When you're locked in to an IT vendor for your infrastructure and data storage, you're likely to experience increasingly costly renewals, which can become prohibitive over time. Unlike Oracle, Google Cloud offers no vendor lock-in – providing you with complete freedom and agility around where your data sits and how it can be moved around.
Google Cloud's versionless philosophy enables you to access new and cutting-edge capabilities and tooling (such as machine learning) as they emerge – without having to pay for advanced tooling and hardware on top through version upgrades, causing potential disruption.
Support costs are another key driver for moving from Oracle to Google Cloud. If you want to do more with your data on Oracle, it will come at a cost – compared to Google's BigQuery, which is a fully-managed, serverless data warehouse.
Finally, when it comes to embedding the right skill set in your organisation, Google Cloud offers distinct advantages. While third party software can require specialist skills on an ad-hoc basis, creating inconsistencies and knowledge gaps, GCP enables users to get certified through dedicated training paths using common industry languages – with many tools aligned to open-source counterparts. The result is a more flexible, cost-effective, and scalable tech team long-term.
Why choose Appsbroker for your Oracle data migration?
If you're ready to escape from vendor lock-in, align costs directly to value, and embrace an open-source, versionless philosophy on Google Cloud, we can help!
At Appsbroker, we have deep knowledge and expertise on GCP and Oracle licensing and architecture. We can provide your business with a rapid Oracle data warehouse assessment and outline a technical and commercial roadmap to GCP, in addition to value-add optimisation services as soon as your migration is complete.
Our assessment tools allow us to map out your overall Oracle estate, what this will look like on Google Cloud, and provide a prioritised plan to deliver the best possible performance, cost benefits, and reduce complexity. This step-by-step roadmap ensures every aspect of your Oracle migration is carefully planned to mitigate risk.
Unleash the flexibility to move your data where you want, when you want without fear of spiralling infrastructure and support costs. Let us help you deliver brand new capabilities in your organisation on-demand – powered by Google Cloud. 
Ready to kick-start your digital transformation on Google Cloud? Download our eBook, 'How to Assess Your On-Premise vs Cloud Costs' today.