Calling all cloud adopters: if you're not familiar with the FinOps framework, listen up! Read on to discover how three simple FinOps principles can help your organisation take the first steps towards maximising its cloud investment.
Firstly, what is FinOps? FinOps stands for Cloud Financial Operations – it's a framework that 'aims to bring financial accountability to the variable spend model of cloud and enable distributed teams to make business trade-offs between speed, cost, and quality'. In this article, we focus on three of the six FinOps principles to provide you with some food for thought on how your organisation can build on the strengths the cloud brings.
1. Everyone takes ownership of their cloud usage
Cloud enables almost infinite flexibility within organisations. In turn, this fuels innovation and progress, increasing business value. As engineers are often the masters of cloud in organisations, they make the decisions to spend on the cloud services. For most businesses, this marks a shift of spend ownership from finance to engineering. In most cases, this happens without much foresight as cloud usage is ramped up rapidly.
So what are the results of this shift? A fragmented picture of Finance, Business and Engineering, where no one party holds all the information, knowledge and decision-making power.
Finance
Finance teams usually have access to all cloud spend data, but lack the knowledge and tooling to make informed decisions. They'll be aware of the business' strategic direction, but lack detail on specific workloads running in the Cloud.
Engineering
Engineering and Product teams can understand how their workloads drive cloud spend, but rarely have access to monitor it, may lack the motivations on cost optimisation, and usually focus on a specific workload – lacking a strategic perspective.
Business
Business owners drive cloud spend by trying to extract value from the Cloud, which drives cloud usage. They may or may not have access to spend data on their projects, but will rarely see the bigger picture and will usually focus on a specific business challenge.
By empowering your Engineering and Product teams to manage their usage, educating Finance on high-level cloud features, ensuring broad access to cloud spend data, and using team-level KPIs and benchmarking, you can drive accountability within your business and help decision-makers at both product/project and organisational levels. 
In fact, you can set up cross-cutting KPIs that apply to Business, Finance, and Engineering to encourage the right behaviours and increase business value for every pound spent in the Cloud. The FinOps framework suggests that a centralised FinOps team should bring the three disciplines together to drive organisational change.
Scale your business confidently, rapidly, and optimally on Google Cloud. Sign up for our free educational track, 'Assured Future' now to kick-start your journey.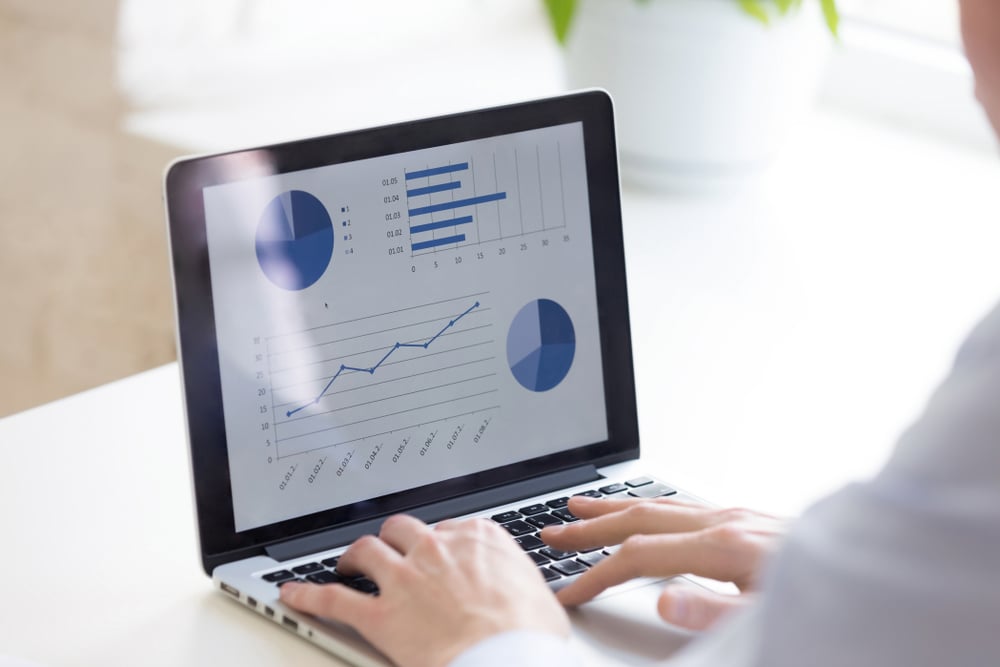 2. Reports should be accurate, accessible and timely
As mentioned above, ensuring access to cloud spend data is imperative to enabling cloud spend management at all levels. Visibility across cloud spend at an organisational level will enable your FinOps function to make decisions on long-term commitments (e.g. CUDs, Reservations), negotiate discounts, and plan budgets. 
When project teams and engineers have access to granular, real-time, SKU or service level consumption data, they can optimise their workloads, make decisions on automation, and optimise resource utilisation.
Regardless of whether we're talking about summarised monthly reports or low-level spend analysis, it's really important that this data is accurate, consistent, and available in a timely manner. Data quality issues can lead to people losing trust in the process and reduce participation; this is especially likely at upper levels, where raw data is processed to produce summarised views. Moreover, if the data is delayed, this can lead to spikes in spend going unnoticed for longer – putting engineers in a sticky situation.
Watch the Video: FinOps: The New Operating Model for the Cloud
3. Business value in the Cloud drives decision-making
A common pitfall when venturing into FinOps is focusing purely on cost reduction. If your business hasn't previously addressed optimising cloud spend, this can produce a sizeable (and measurable!) positive impact. In the worst cases, businesses decide that the 'job is done' after optimising rates or purchasing CUD commitments and stop their FinOps journey at that. 
While immediate cost optimisation wins are attractive and will contribute towards building a business case for FinOps, to establish practices that will sustain efficiency, flexibility and improve long-term cloud adoption, you'll need to focus on increasing business value from the cloud investment – rather than on reducing spend. While both can happen simultaneously to a certain extent, every business will reach a point where its cloud bill can't be reduced any further.
To make the right decisions long-term, it's important to take into account the Cloud's strengths – including all of the opportunities it creates within your business. Every decision your FinOps practice makes should aim to maximise business value and leverage the Cloud's strengths. This includes the variable cost model, access to powerful analytics capabilities, and ability to scale.
When reviewing the different options available to you in the Cloud (and potentially compared to on-premise infrastructure), it's crucial to focus on increasing the business value you can deliver for every pound spent.
Control billing, optimise costs, and drive innovation on Google Cloud. Find out how Cloud Assure can help you achieve all three today.
FinOps makes business sense: Here's how we can help
At Appsbroker, our FinOps certified consultants will help you assess your current state, regardless of your maturity stage (crawl, walk or run) and help you create an actionable FinOps roadmap and draw a clear path towards improvement. 
We can also provide training, change management, engineering and business analysis resources to kick-start your FinOps journey and accelerate implementing your roadmap.
Finally, with Cloud Assure (our exclusive GCP billing management service), we can build a long-term relationship with you to maximise the positive impact the Cloud can bring.
For more ways to control your billing, track ROI, and unlock innovation in the Cloud, sign up for our free educational track, 'Assured Future' on Google Cloud.